Login once to operate multiple InvestNow Accounts
Once we have linked up your e-mail address to multiple InvestNow accounts, you can just login once and easily switch between them.
Take a look at the screen grab below, you will notice three horizontal lines to the left of the your Portfolio Name.  If you click on this, a list of accounts that you have access to appears, and you simply click the one you want to switch to – it's that easy!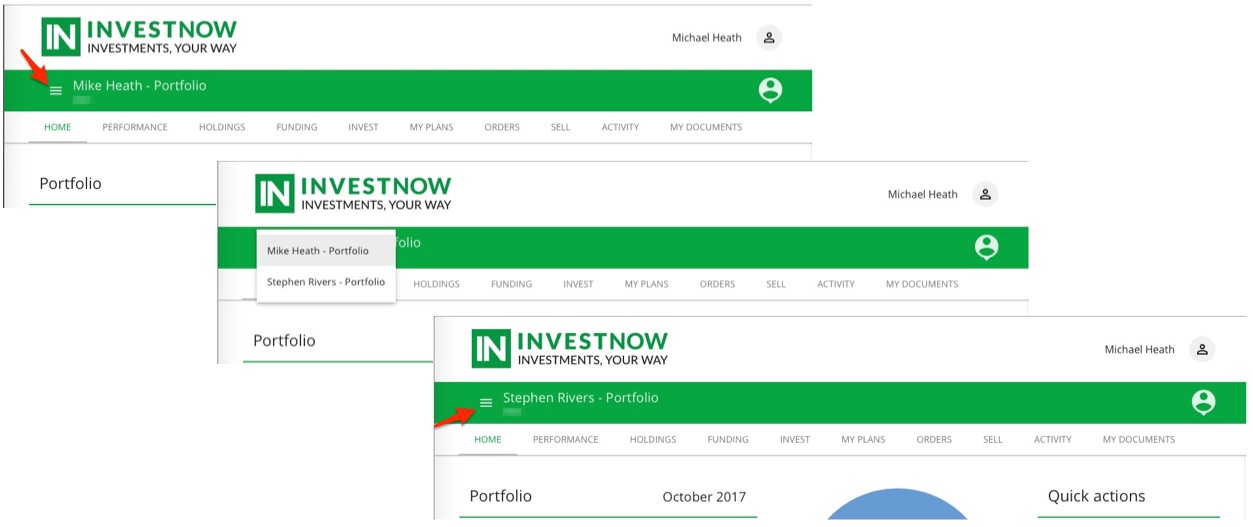 Setting it up
If you'd like to use this functionality i.e. you want to have separate InvestNow accounts and be able to login and access them all, you'll need to get in touch with us.  Drop us an e-mail (contact@investnow.co.nz), after you have set up your first InvestNow account but before you set up any other accounts and tell us what type of additional account(s) you want to set up and we can help you with it from there.
Can we help?
If you need any help or have any questions whatsoever, please don't hesitate to get in touch.  Our contact center operates Mon-Fri 8:00am to 5:00pm, except national public holidays.
You can use the Contact Us form on the website, send us an e-mail at contact@investnow.co.nz, or give us a call on 0800 499 466.