What is CRS?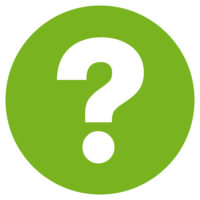 There are numerous acronyms in the investment industry, many of which refer to obligations product and platform providers have to comprehensively identify investors – FATCA, AML, CRS etc.  This month we take a look at CRS.
The Common Reporting Standard is part of an international agreement to counter tax evasion by automatically sharing information between countries. This agreement, which is also known as AEOI (Automatic Exchange of Information), was initiated by the OECD, G20 and EU in 2014 and requires financial institutions to collect information about foreign tax residents who hold accounts. This information must be provided to tax authorities including New Zealand's Inland Revenue, who exchange this information with each other to ensure that everyone pays the correct amount of tax.
CRS came into effect in New Zealand on 1 July 2017.
Your obligations under CRS
If you are a New Zealand tax resident living in New Zealand, and you don't have tax residency in any other country or jurisdiction, all you need to do is select "No" to the question about tax residency when you open an account with InvestNow.
If you already had an InvestNow account when CRS came into force in New Zealand (1 July 2017), or if your account was transferred from RaboDirect after that date, you will need to answer either Yes or No to the question about tax residency the next time that you update your Investor Details.
If you are a tax resident of another country, we will ask you to log in and complete an online self-certification including your country of tax residency, your Taxpayer Identification Number (TIN) for that country, or a reason why you don't have a TIN. When you save your details, you consent to your information being sent to Inland Revenue and for Inland Revenue to provide this information to the tax authorities of the other country.
If you live in another country but tell us that you are not a foreign tax resident, we may require you to explain this and provide evidence of your tax residency.
If your tax residency changes, you must tell us. It's very important that you provide correct information about your tax residency, and that you complete a self-certification form within a reasonable timeframe if we ask you to – if not, we could be required to freeze and/or close your account. The IRD can also impose civil or criminal penalties if they believe false information has been provided.
What if you're not sure about your tax residency?
InvestNow cannot provide tax advice, and different countries have different rules about what defines a tax resident. If you are unsure about your foreign tax residency, or have any specific questions, we recommend that you contact a tax adviser or the relevant tax authority.
CRS obligations for trusts and companies
If your trust or company is a foreign tax resident, please contact us so we can send you a link to a self-certification form for entities.
For most trusts and companies, we also need to be informed of any "controlling person" who is a foreign tax resident. Controlling persons include directors, trustees, shareholders, beneficiaries and anyone with authority over the account. They will need to complete the individual self-certification form, and if they are not listed on your account, we will also need their address and date of birth. If they are also a New Zealand tax resident, we'll need their NZ IRD number as well.
If your trust or company is not a foreign tax resident, and none of the controlling persons (including any beneficiaries) are foreign tax residents, simply select "No" to the tax residency question under your Investor Details.
Entities classified as "active non-financial entities" or financial institutions do not have to provide information about their controlling persons and beneficial owners, so if your account is for an active NFE or a financial institution, please let us know – otherwise we will assume that your entity is a passive NFE and that information about the controlling persons is required. Please refer to the IRD website for more information.