Rob Stock – 17th May 2017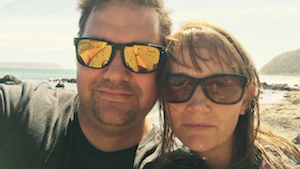 Zane Doran and his wife Kylie, at the beach, where they could open a bank account, switch KiwiSaver fund, set up a trust, or just go for a swim.
Zane Doran needed a family trust, so he set one up online.
It took him 10 minutes, maybe 15.
Doran is a modern phenomenon, a person whose money life is now conducted almost entirely online.
He banks online. He switched his KiwiSaver to Simplicity online. He bought insurance online from Pinnacle Life.
"The main driver for my family is it is convenient," Doran says. "We are all a little bit time-poor. We all work eight to nine hours of the day."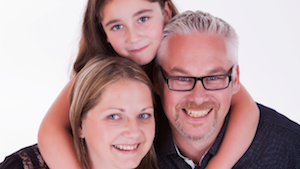 "Everything is starting to move online now. Fintech is becoming prevalent in New Zealand."
Nobody has time to attend appointments in the working day, so when something can be done online, such as the trust Doran set up with TrustUs, he jumps at the chance.
TrustUs founder Corey Marsland, also a family man, says the most common time to see family trusts set up is in the evening.
Mike Heath from InvestNow, an online business helping people invest in funds, does a lot of business in the early morning.
"There seems to be a rush of people doing stuff at 5am. The early risers, who have got up to get things done," he says.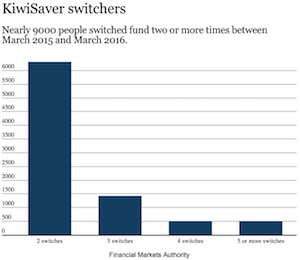 PROTECTION
Doran's thorough about his finances, insurance and wealth protection for very good reason.
"I've got two little girls to look after," he says, as well as a self-employed wife, whose Scarlett and Grace children's clothing business is going great guns on Facebook.
"It's essential people look at protecting their assets, particularly the family home," Doran says.
That's what took him to TrustUs, which is part-owned by Andrew Barnes, of Perpetual Guardian, the countries largest trustee and estates company.
Making important financial purchases like a trust, a will, an investment, or an insurance policy online is, however fraught with pitfalls.
It suits people who know what they want, don't want to be subjected to high-pressure sales techniques, and have simpler needs.
When it comes to trusts, Marsland says, most people's needs are simple.
"Eighty per cent of the trusts out there only hold the family home. They are there to protect a legacy for they kids and grandkids," he says.
As with online wills-making systems, as soon as TrustUs' system spots that the money life of someone setting up a trust is complicated, it refers them to a human adviser.
PITFALLS
Doran has an advantage over many. He's financially literate, having worked for NZX, so he's better placed than most to do his research and avoid the pitfalls facing DIYers running their money lives online.
In some cases, the pitfalls can turn out to be financially ruinous.
Tom Hartmann blogs about money for government-funded financial capability website Sorted, and recalls how insurance he bought online turned out to be a waste of money.
"The year before last I bought some cover on the train ride home. It took all of 15 minutes. It gave some peace of mind to know that it was in place, and thankfully I never had to claim for anything.
"Then last year, I learned the insurance was entirely wrong for my situation and would probably not have paid out if I had needed to lodge a claim. I had bought something utterly useless," he wrote.
Hartmann sees three challenges for online insurance buyers: figuring out how much cover they need, buying appropriate policies, and not accidentally failing to disclose something, like high cholesterol, that could end up invalidating a claim.
Insurance adviser Michael Dowling, chairman of the Institute of Financial Advisers, says an international report on the rise of Fintech by the International Organisation of Securities Commissions lists risks to leading money lives online.
It identifies online sales systems inability to recognise when a financial product does not suit the needs of the person buying it, by contrast to a human adviser, who must first develop a client profile.
There is also the risk people buying online do not understand the services provided or products offered, or the scope, risks and limitations of the services they are being provided.
HUMAN BIASES
There can be product-specific issues as well.
With insurance, for example, having an adviser on your side at claims time can be be very helpful in getting an insurer to pay up, Dowling believes.
And, the IOSCO report says, with investing online comes the risk of "suboptimal or even unsuitable investment choices due to behavioural biases".
Overseas research on investors in American 401K super schemes (roughly similar to KiwiSaver) shows investors who panic when markets fall, and switch from shares to cash and bonds, tend to miss rebounds, and end up damaging their long-term returns.
Some people make a crazy number of fund switches. Between March 2015 and March 2016, nearly 9000 KiwiSavers switched fund three or more times, figures from the Financial Markets Auhority show.
OTHER RISKS
One risk with legal documents like trusts, wills and enduring powers of attorney is that DIY efforts lead to a court fight later, if they are badly drafted, or they are undermined by the actions of those who set them up.
The Citizen's Advice Bureau, for example, says: "If you write up your own will, it's usually best to get it checked by a lawyer to see that everything is in order and that the will is properly signed and witnessed. Otherwise there is a risk of problems with the granting of probate, or that the legal validity of your will is challenged, at a later date."
Cyber security is another risk, illustrated by the WannaCry ransomware attacks around the world.
Once again, Doran has an advantage. He's tech-savvy, able to protect his home devices, and unlikely to fall for a phishing attack, or get sucked in by a conman online.
 – Stuff